2022 Snappt State of Apartment Tenant Screening Survey
Targeting the High Costs of Apartment Application Fraud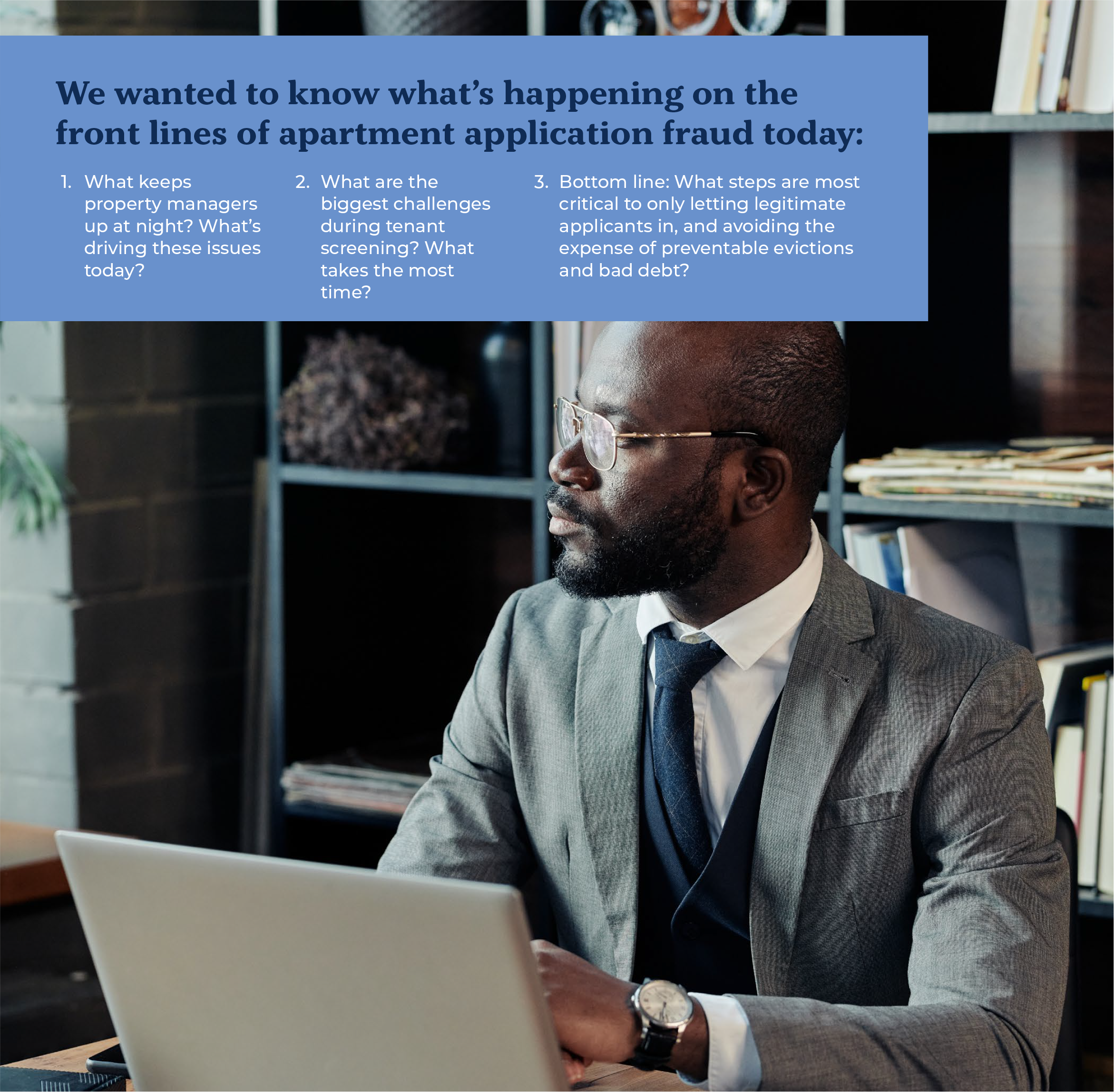 Snappt recently conducted a survey of 230 US property managers to better understand today's challenges.
Never has the need to accurately screen applicants been so important.
What's Up with Tenant Screening?
The 2022 Snappt State of Application Screening survey sets out to discover:
What keeps property managers up at night.
What are the biggest challenges during tenant screening.
And, what steps are most crucial to making sure only legitimate tenants get into your community.
What Keeps Property Managers Up at Night?
Property managers face a wide range of issues. Here are the top three things that keep them awake at night:
Rent-related issues. Tenants being late on rent payment, paying less than full rent and (worst of all), stopping rent payments completely.
Damaged Properties. Increasingly, property managers are seeing damage done to properties after tenants move out.
Evictions. The cost of evictions averages more than $7,000 – and much more in high-end properties. Evictions are the single highest cost property managers face. In today's world – with the pandemic, rising rents and an increase in fraud, evictions are becoming more common.