Proven Practices to Avoid the Costly Eviction Process
An eBook for Property Managers
Frustrating. Costly. Burdensome. The eviction process is a lose-lose reality for property managers and tenants.
As the sustainability of evictions faces a major shift, forward-thinking property managers can use their expertise to resolve disputes and restore profitability without disruption, for themselves and for their tenants.
Download this highly informative eBook to learn how.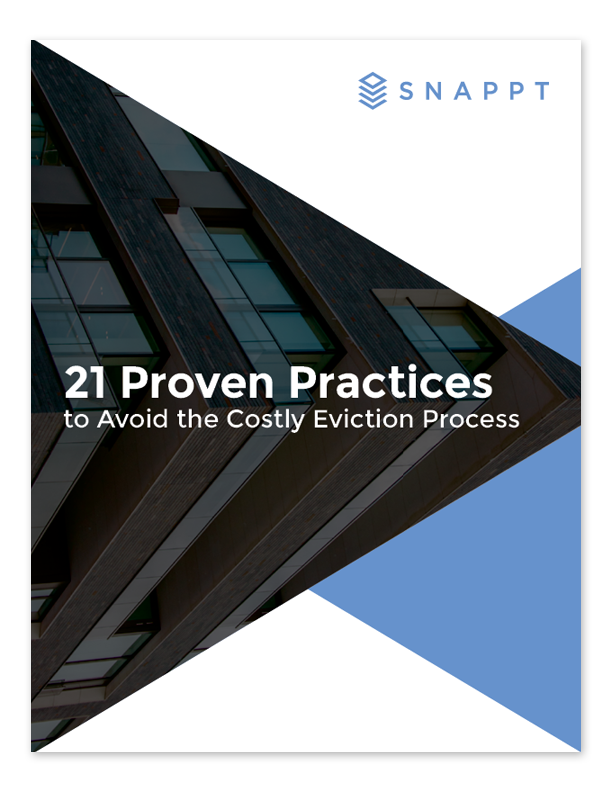 In This eBook
Tips on How to Prevent Evictions
Property managers may be able to avoid the eviction process altogether by employing best practices that mitigate troubled tenancies. Learn how to:
Remedy tenant-landlord relationships and overcome COVID-related delinquencies
Attract stable tenants
Identify risky tenants
Prevent evictions with onboarding and operational transparency
Advance unavoidable evictions with solid cases
Prioritize rent collection and tenant payments

In This eBook
Post-pandemic Eviction Insights
Problem-solving without evictions is an especially valuable skill set for property owners in response to the COVID-19 global crisis. Despite eviction moratoriums, conflict continues.
Understand the pandemic's impact on evictions in the U.S.
Alternatives to evictions
The consequences of 'self-help' evictions
An overview of the eviction legal process
High-level legal requirements for property maintenance
A court appearance documentation checklist

Oops! We could not locate your form.